Best Deal!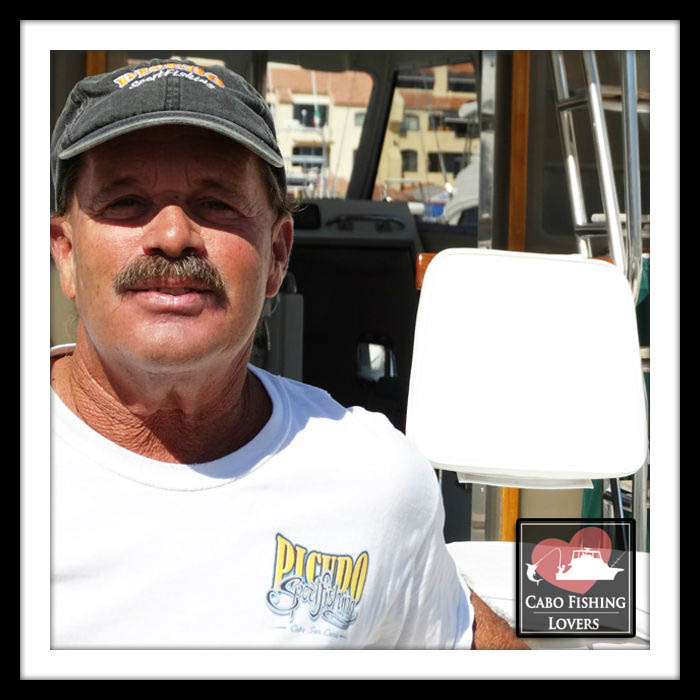 Captain Casey Carter
Over 30 years of experience!
Captain  Owner/Operator. Casey Carter is known and knows everyone in Marina Cabo San Lucas, he's a 30 year Cabo vet, and was born in Honolulu, Hawaii. After coming to Cabo on vacation to surf and fish in the early 80's, he fell in love with the small fishing village and decided to make Cabo his home!
His fishing career began at a young age fishing with his father in remote places such as the Indian Ocean, Arabian Sea, Gulf of Siam and Hawaii. As a Captain he has vast experience in Mexican waters including West Coast Baja, Sea of Cortez, and mainland Mexico. He has extensively fished the local waters in and around the Cabo area for over 30 years.
Casey is bilingual, speaks spanish so well we were about to ask him if he remembered english! Obviously he is a dual citizen, Mexican and American.
During the fishing trips Casey likes to involve everyone in the total fishing experience, if its spotting for birds or fish, setting the hook, or helping in the cockpit, everyone is invited to participate. He loves to introduce clients to the world of fishing and let them feel the thrill of being a fisherman! Thats of course, if they agree!
With good reason Capt. Casey is in love with his work and yacht, Picudo is a gem, a custom 45 foot Certified Marine 360 degree walkaround sportfisher, and is ideal for groups of friends or families for sunset cruises, overnight fishing excursions or as Casey says " Hardcore Fishing"!

Don't miss his invitation on video!
Best Service! Provided by:
Captains Owner/Operators
& Pro Crew
Book it Online
Fast, Easy & Secure
Choose his fishing boat here:
View Other Captain Owner/Operator